Do you know what's in the air in your home?
Often neglected, the quality of the air indoors is very important to you and your family's comfort and health.  An indoor air quality check by a trained Majestic AC Air Quality professional can determine if your home is subject to:
Allergens that may cause health problems
Air that is too humid or too dry
Pollutants and molds that may be present
Poor air quality may contribute to current or future health problems.  For detailed information compiled by the U.S. Consumer Product Safety Commission, click here.

How Majestic AC can help
Once there is a determination that a problem exists with a thorough Air Quality Inspection, we will provide you with an estimate for a residential air purification system and/or other products and services that will help keep your home safe and your family comfortable.
View our Indoor Air Quality Products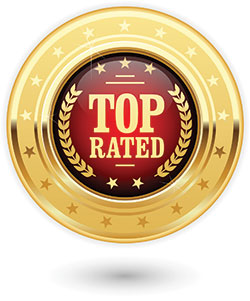 Majestic A/C is a top rated, customer-friendly air conditioning contractor.  We can repair or service any make or model air conditioner with expert precision and reliability.  Our technicians are factory trained and highly knowledgeable to accurately diagnose your ac problems and offer solutions.
At Majestic A/C, we only use quality replacement parts and accessories to ensure that you have years of dependable AC repair.  We stand behind our services with our very own 100% satisfaction guarantee in addition to any factory warranties for the parts we use.
We maintain great relationships with our clients.  Our record with the BBB and other rating organizations show our commitment to providing great services at reasonable and fair rates.  Give Majestic A/C a call and you will be surprised how professional AC repair services can give you peace of mind.