Air Conditioning Maintenance & Tune-ups
It is always a good idea and a great practice to keep your air conditioning system working at peak efficiency.  A poorly working air conditioner can cost you hundred of dollars in energy bills not to mention that a potential problem could be starting to arise.  Majestic Air Conditioning has created the Crown Club Membership program to make it easier for our customers to keep their system running at its best with annual inspections and tune-ups of their air conditioning systems.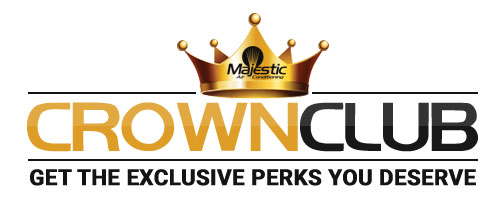 Crown Club Maintenance Program
With our Crown Club Membership, we will provide a complete precision tune-up and professional cleaning either annually or semi-annually, depending on the agreement for your heating and air conditioning equipment.
Our Air Conditioning Maintenance includes:
In the heat of summer, you want your AC running at its peak efficiency so that you and your family can be comfortable.  An efficient system can also save you hundreds, maybe thousands of dollars per season.
Check and test electrical components for wear, safety, and proper operation
Check thermostat
Evaluate air filters and Indoor Air Quality (IAQ) accessories
Flush condensate drain/add pan tabs
Test and calibrate system controller
Tighten field wiring connections
Apply anti oxidizing solution to aluminum conductors
Test and log system voltages and amperages
Check and log refrigerant levels as per manufacturers specifications
Extract all debris from outdoor unit
Inspect heat absorption and air movement systems
Clean and treat condensate removal system
Lubricate motors and bearings if applicable
Inspect accessible air delivery system
Inspect attic thermal barrier
Install customer provided air filter or media filter
Provide overall assessment to customer
Benefits include:
Proper maintenance and service of your comfort systems will prolong the life of your system as well as keep it running at peak efficiency saving you hundreds of dollars in energy costs. Some of the benefits include:
Lower utility bills
Extend equipment life
Fewer repairs
Improved capacity
15% discount on repairs
Priority customer classification
Inflation protection
Transferrable agreement
Peace of mind
Early problem detection
So if you are ready to have some peace of mind year in, year out, please call us at (281) 376-2224 or complete the online form on this page.  We will contact you ASAP and schedule a convenient time we can come out and discuss a maintenance program for your air conditioning system.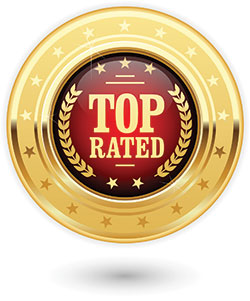 Majestic A/C is a top rated, customer-friendly air conditioning contractor.  We can repair or service any make or model air conditioner with expert precision and reliability.  Our technicians are factory trained and highly knowledgeable to accurately diagnose your ac problems and offer solutions.
At Majestic A/C, we only use quality replacement parts and accessories to ensure that you have years of dependable AC repair.  We stand behind our services with our very own 100% satisfaction guarantee in addition to any factory warranties for the parts we use.
We maintain great relationships with our clients.  Our record with the BBB and other rating organizations show our commitment to providing great services at reasonable and fair rates.  Give Majestic A/C a call and you will be surprised how professional AC repair services can give you peace of mind.