Aprilaire Model 1210, 1410 & 1510 Air Purifier
The Aprilaire Model 1210, 1410 & 1510 Air Purifier provides highly efficient, whole-home air cleaning and effective removal of pollen and mold. Compare this to a standard 1″ air filter, which isn't an air purifier, and doesn't do any of these things.
Removes 94% of pollen and mold
Removes 72% of airborne bacteria and fungi
Removes 56% of dust particles
Permanently traps indoor allergens that can lead to respiratory problems
How to Buy
If you order from us, we will match prices you find. We keep both sizes in stock and you can pick it up from our office or if you are a Crown Club member, we will install it for you at your next check up!  You can also purchase this air filter from two places online: Directly from Aprilaire or from Amazon.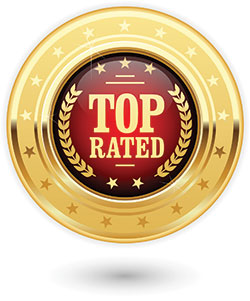 Majestic A/C is a top rated, customer-friendly air conditioning contractor.  We can repair or service any make or model air conditioner with expert precision and reliability.  Our technicians are factory trained and highly knowledgeable to accurately diagnose your ac problems and offer solutions.
At Majestic A/C, we only use quality replacement parts and accessories to ensure that you have years of dependable AC repair.  We stand behind our services with our very own 100% satisfaction guarantee in addition to any factory warranties for the parts we use.
We maintain great relationships with our clients.  Our record with the BBB and other rating organizations show our commitment to providing great services at reasonable and fair rates.  Give Majestic A/C a call and you will be surprised how professional AC repair services can give you peace of mind.