Heating Repair Services
Although it may seem that it never really gets cold in the Houston and surrounding areas, we do get a few months out of the year that can get that thermostat plummeting into freezing temperatures.  When your heater decides to give up, give us at call at Majestic Air Conditioning.  We will make sure we get out there in a timely manner and fix it right the first time.
Heating systems fail for a variety of reasons.  Sometimes your heater will tell you that it's about to fail.  Some of these indicators include not being able to heat your home like it used to, unable to get the temperature up to what is comfortable for you, inconsistent temperatures in different areas of your home, strange or loud noises.  Anytime you feel that your heater unit is not working properly, you should give us a call so that we can send a trained technician to inspect your system.  Many times we can find a problem and fix it before it becomes a major issue or leads to complete system failure.
Our Majestic AC Repair Guarantees
We will fix it right the first time
We will fix it right or your money back
We will provide you with an upfront quote, no surprises
We will never suggest any work that is not needed or required
So if your heating system needs repair, please call us at (281) 376-2224 or complete the online form on this page.  We will contact you ASAP and schedule a convenient time we can come out and fix your air conditioning system.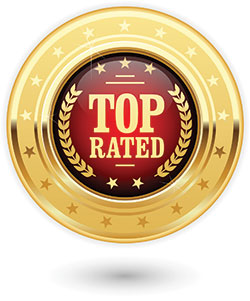 Majestic A/C is a top rated, customer-friendly air conditioning contractor.  We can repair or service any make or model air conditioner with expert precision and reliability.  Our technicians are factory trained and highly knowledgeable to accurately diagnose your ac problems and offer solutions.
At Majestic A/C, we only use quality replacement parts and accessories to ensure that you have years of dependable AC repair.  We stand behind our services with our very own 100% satisfaction guarantee in addition to any factory warranties for the parts we use.
We maintain great relationships with our clients.  Our record with the BBB and other rating organizations show our commitment to providing great services at reasonable and fair rates.  Give Majestic A/C a call and you will be surprised how professional AC repair services can give you peace of mind.