Licensed heating Repair, Sales, Installation and Maintenance Services
We are a local, family-owned HVAC contractor that has been keeping families warm and comfortable for over three generations.  Our commitment to our customers is reflected in our near perfect online reputation and standing within our communities.  From minor repairs to whole system HVAC installations, you can be assured that Majestic AC will be there to get it done right.
FANATICAL ABOUT CUSTOMER SERVICE
All of our HVAC services comes with a 100% satisfaction guarantee.  We are very serious about making sure our customers are satisfied with every aspect of your services from the first time to call us to the follow-up consultation to make sure everything met or exceeded your expectations.  For over three generations, we have been providing 
Heater Repair Service
Home not warming?  Is your electric bill getting higher and higher?
Heaters are not used very much in southeast Texas but when it gets cold it can get very cold.  In addition, many HVAC furnaces use natural gas to heat their homes, so its important that it is working properly.  If you notice that your home is not heating up properly or your gas bill seems to be abnormally high, give us a call at Majestic AC.  We can diagnose and fix any make or model HVAC system.

Heating Maintenance
Priority service, discounted equipment plus peace of mind
Your home HVAC system is one of the biggest investments in your home.  Protect it with a maintenance package from Majestic AC.  Our Crown Club Membership will ensure that your HVAC system is working at peak efficiency as well as find problems early. The cost savings from equipment discounts as well as prolonging the life of your equipment makes this an easy choice to make sure your HVAC is running right year round.Heating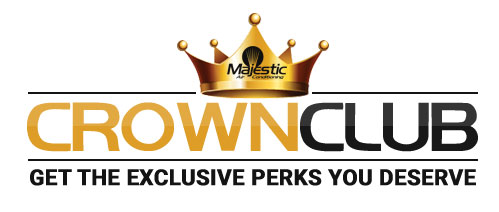 Heating Sales & Installation
When it comes time to replace or upgrade your home HVAC system
How do you know its time to upgrade your HVAC System?  This is a hard question to answer because HVAC systems can be expensive but when you factor in rising electric bills and constant repairs on your current HVAC system it may be time to consider replacing it.
EnergyStar.gov recommends you upgrade your HVAC system if your air conditioner is over 10 years old or if your furnace is over 15 years old.  New innovations and advancements in HVAC systems can add value to your home as well as save you hundreds on your electricity bill.
Majestic AC can help you determine if you need an upgrade.  We can perform a load calculation and assessment that determines if you need a new AC as well as the recommended size for your home.  This assessment is free and you have no obligation to buy.  Contact a Majestic AC Comfort Consultant today.